About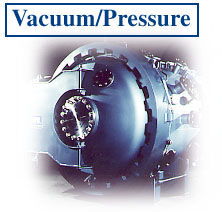 Since 1969, AVS has provided innovative, practical vacuum and pressure furnace solutions for companies worldwide. AVS is a total system supplier with complete capabilities including mechanical, electrical and software engineering, ASME code vessel fabrication, assembly, turnkey installation, after-market support, and process service under one roof. Vertically integrating the entire design/build cycle enables AVS to deliver high quality systems that successfully meet technical, budgetary, and delivery demands.
Company Vision
AVS's vision is to be the leader in material processing systems and services for applications utilizing vacuum, pressure and heat.
Their approach is to listen to all of your requirements, then work out a cost effective optimized design to fill your needs. Where possible they incorporate their many proven standard designs. When needed, they furnish new, often innovative, designs - because meeting your specific process needs is paramount.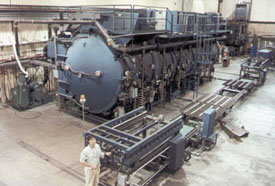 That's just the front end. They have a strong organization and a modern facility to provide the quality and meet the schedule you expect. Finally, they strive to make every customer fully satisfied with their performance. At AVS they work as a team where every employee contributes to ultimate customer satisfaction.
AVS invites you to talk with their customers, visit their facility, meet their people, and discuss your requirements with them. They look forward to the opportunity to serve you.
Supplier Directory Categories
Advanced Vacuum Systems, Inc. is listed in these categories: