About
ALLTEC is an international, full-service company specializing in customized design & engineering solutions for grounding/earthing & bonding, surge/transient protection, and lightning protection. We offer decades of knowledge and experience to our customers, advising of the best methods for risk mitigation, and ultimately applying those evaluations as comprehensively engineered solutions for today's infrastructure challenges.

What We Do

Since 1991, ALLTEC has been a leader in applying global engineered solutions which reduce the risks associated with direct and indirect lightning strikes, as well as diminishing the hidden effects of surge events. We have focused continuously on innovating new technology, improving solutions, refining product quality and enhancing customer service. As Solution Providers for an Energized World™ we offer a comprehensive facility protection approach to solving the world's most difficult lightning, grounding and power quality problems. ALLTEC has the knowledge, experience, and products to provide the optimal protection solution.

Our Mission

Our mission is to exceed the expectations of our customers. We aspire to the highest level of excellence in our risk mitigation evaluation, product & technology offerings, design, and systems services. We accomplish this by committing all of our resources to achieve superior customer satisfaction.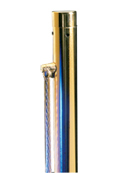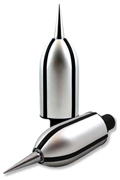 Supplier Directory Categories
ALLTEC is listed in these categories:
Technical Articles


Protecting Variable Frequency Drives
(Surge Suppressors)
Surge Protection Devices (SPDs) Sophisticated and highly susceptible microprocessor based electronics and data communication networks are integrated across every sector of today's fast paced business... (
View Full Article
)