About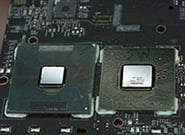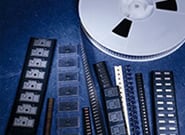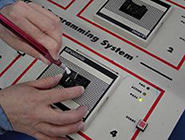 Since 1993, Alltemated has been a leader in the Value-Add service industry. We are an ISO 9001:2008 registered company. Alltemated employs the most efficient and effective methods for services such as IC Programming, Carrier Tape Manufacturing, Tape and Reel and other Assembly Services. Our patented manufactured underfill alternative solution, PLACE-N-BOND™ Underfilm, sets us apart in the market.

PLACE-N-BOND Underfilm
This patented Underfilm technology uses pre-formed thermoplastic to edge-bond BGA/CSP/LGA and other packages to the PCB. This helps to improve solder ball/joint and shock-drop reliability without the need to dispense from a syringe like traditional underfill. PLACE-N-BOND™ Underfilm comes packaged in tape and reel and can be seamlessly integrated on existing SMT assembly lines, where the Underfilm strips can be picked and placed with a custom nozzle.

Tape and Reel
As a leading carrier tape supplier, Alltemated offers custom packaging for electronic components in tape and reel. Our carrier tape design and manufacturing can be the solution whether for integrated circuits, connectors, stampings, solder pre-forms, coin-cell batteries or other electronic components that need to be prepare for automated assembly. Our products allow companies to process items more efficiently, and ensure the accuracy and protection of components with our custom designed carrier tapes and tape and reel services.

IC Programming
When it comes to IC programming needs Alltemated can handle any-size job with on-time delivery and accuracy. Weâ??ve programmed and satisfied demands for some of the largest companies in the electronics industry. Our prices and turn-around times continue to demonstrate our dedication to remain competitive and innovative in the IC Programming market.
Supplier Directory Categories
Alltemated, Inc. is listed in these categories: