About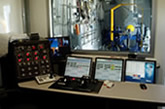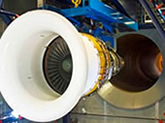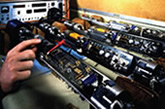 Atec, Inc. is dedicated to producing quality products and services for our Aerospace and Energy clients. Our 64 years of experience in design, manufacturing, construction, procurement, maintenance and field service offer confidence and value to our customers worldwide. Our companies provide harsh environment solutions for lower to medium volume requirements involving turbine engine test, aero support equipment, space flight components and energy service products.
Celtech, the world's leading test stand provider, has bolstered our intermediate test stand production, heavy fabrication facilities and field services. Hager Machine & Tool offers CNC lathe expertise and speed to address our growing energy focus. Vital Link, Inc. is the premier hush house and noise suppressor provider and maintainer globally. Together, we offer 250,000 sq. ft. on 50+ acres at 7 international locations.
Our customers include most Aerospace Primes, USDOD and our Allies, NASA, Airlines, MROs and Energy Services Majors. Approximately 50% of our work is for worldwide delivery, with new assets and sustainment tasks both emphasized. Atec offers the modern infrastructure and capabilities of a Prime, with the speed and value of an award-winning Small Business.
Atec supports Aerospace & Energy customers with:
• Engineering, manufacturing, and procurement
• Construction, field service and inspection
• Repairs, modernization, and training
Supplier Directory Categories
Atec, Inc. is listed in these categories: