About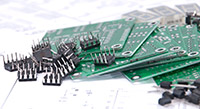 Avcom SMT, Inc., is an ISO 9001:2008 certified, Columbus, Ohio-based circuit board manufacturer. Our 10,000 square foot manufacturing facility has been family owned and operated since 1970. Avcom owners and tenured staff control every aspect of the production schedule and product quality.

We specialize in quality and flexibility, offering our customers a full range of services, apropos to project size and complexity. Our facility is capable of single production and a run of up to 75,000 components per hour. Engineering is completed by Avcom Tec, LLC, a non-ISO company that works very closely with Avcom SMT, Inc.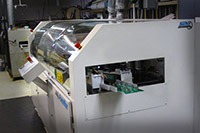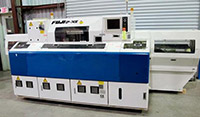 Avcom owners and staff are dedicated to our customers and the innovative field of electronics technology. We continue to successfully collaborate with a range of industries, including Automotive, Communications, Medical / Dental, Consumer, Industrial, Aerospace, and Defense.
Avcom has the capability to assemble through-hole, surface mount and mixed technology boards (including BGAs) and specialize in quick turn and prototype jobs. For large volume jobs, Avcom's Fuji Line makes it possible to run 70-75k components per hour.
Standard assembly is to IPC A-610 Class II standards, and complies with Class III requirements when requested. Avcom's experienced inspectors use a variety of microscopic inspection equipment to back our thorough process control and job documentation practices. Avcom utilizes an AOI Systems, Inc (an automated optical inspection) system and FocalSpot Insight 130 X-ray machine to perform 1st article inspection by verifying component and placement accuracy.
Avcom has the experience, flexibility, and resources to assist your process of prototype to full-scale production. And, is capable of working from your supplied parts kits or providing a full turn-key assembly, including functional or in-circuit testing. Avcom can also maintain your inventories using our MRP tracking and reporting system.
Supplier Directory Categories
Avcom SMT, Inc. is listed in these categories: