About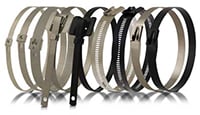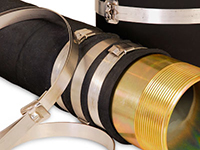 BAND-IT is acknowledged as the world's leader in quality engineered band clamping and fastening solutions. BAND-IT, a unit of IDEX Corporation, has a global network of sales and manufacturing facilities serving users worldwide.
Hose & Attachment Solutions
Engineered solutions for hose, identification, and engineered applications within chemical plants, food processing, plant maintenance, government, communications and utility facilities.
Electrical Fastening Solutions
Engineered fastening and bundling systems for extreme conditions in the electrical, cable management, heat and sound shield fastening, instrument tubing, and device attachment methods.
Industrial Solutions
Engineered band and buckle solutions for general fastening, hose, and municipal facilities.
Tool Solutions
Engineered hand, pneumatic, and power tools to that provide fast, easy, and permanent installations.
Energy Solutions
Engineered solutions for the downhole, iron identification, and subsea markets.
Supplier Directory Categories
BAND-IT-IDEX, Inc. is listed in these categories: