About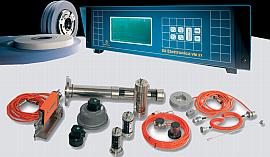 Balance Systems has been providing state-of-the-art balancing solutions to a variety of industries for over thirty years. Balance Systems Corporation, part of the Balance Systems group of companies, was established in 1995 to meet the ever increasing demand for its products and services in the North American market.
Balance Systems Corporation is located in Howell, Michigan. At this facility, they offer a comprehensive stock of spare and replacement parts, and their highly qualified sales and service team provides technical solutions in the following areas:
Automatic, semi-automatic, and manual machines for production testing and balancing of rotating components
Measurement and Control Systems for Grinding Machines
Balancing machines for tool-holder and tooling assemblies used in high-speed cutting operations
Portable vibration measurement devises to balance any rotating body in the work-shop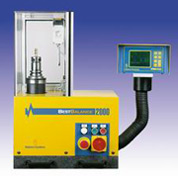 Balance Systems has developed a strong reputation for providing essential equipment that helps the following industries achieve excellent product quality and high productivity:
Manufacturers of electric motors used in the automotive, appliance, electric tools, and civil ventilation
Manufacturers of industrial fans and turbochargers
Manufacturers of industrial electric motors
Grinding machine builders, re-builders, and end users
Automotive, aerospace and rail transportation industries and their precision parts suppliers
The bearing industry
Die and mold makers
Balance Systems feature a total capability including: R&D, Manufacturing, Marketing, Sales and Service. The R&D department and the manufacturing plants are located in Italy, in the industrial belt of Milan, and are operating according to ISO 9001 standards. Distribution and service are ensured, through direct offices, in the Unites States, Italy, France, Germany, Spain, and through an experienced network of distributors and representatives in most industrialized countries.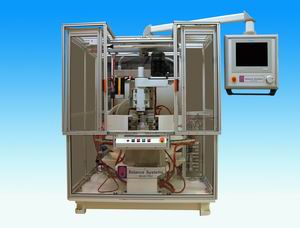 Today they have greater than 12,000 Measurement and Control Systems for Machine Tools and greater than 1,100 Balancing Machines in operation throughout the world.
Balance Systems Corporation's mission:
Achieve maximum customer satisfaction by providing cutting edge, effective solutions.
Establish long term relationships with customers by means of an ethic, positive and visible conduct.
Continuously innovate their products and processes and share the benefits that stem from these efforts with their customers and employees.
Supplier Directory Categories
Balance Systems Corporation is listed in these categories: