About
Environmental Exposure Product Testing - Vacuum Ovens- Forced-Air Lab Ovens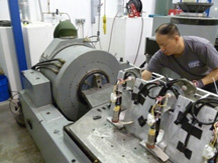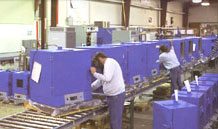 Cascade TEK is an A2LA Accredited to ISO/IEC: 17025 Environmental Exposure Product Testing Laboratory with test facilities in Colorado and Oregon. Test capabilities include: Vibration, Shock, Acceleration, Altitude, Corrosion, Accelerated Aging, Salt-Fog, UV Exposures - Dust, Water, Ice, Wind/Rain Ingress Protection Testing, Temperature – Humidity Cycling, Photo-Stability, MIL-STD 810 Blowing Sand-Dust and HALT-HASS testing services.
Cascade TEK is ISTA Certified to perform package testing (Compression, Transportation Vibration, Impact, Drop, Temperature Humidity Conditioning on individual packages to fully stacked pallets.
Cascade TEK has earned "Laboratory Suitability Status" by the Department of Defense Supply Center (DSCC) to perform MIL-STD 202 testing.
Cascade TEK's Forced-Air Laboratory Ovens – Vacuum Ovens
MADE IN USA. Ideal for drying, curing, vacuum bake outs. Cascade TEK's vacuum and lab ovens are in stock and can be modified to meet custom drying processes.
Supplier Directory Categories
Cascade TEK is listed in these categories: