About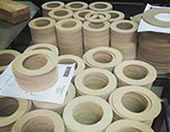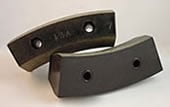 At Champion Technologies, we are very proud of our long tenure providing the best and highest quality brake and friction products in the industry. The original Champion Friction was founded in 1927 by Mr. William Clubb. He envisioned a major improvement in the friction material used in steam hoists used to remove timber from the forests of the Northwest. Over time, Champion Friction Blocks became the industry standard.
Champion expanded its friction materials line to include industrial brake linings and disc brakes and entered the sawmill field with a line of guides used to control and position band saw headrigs and edgers. Advanced Friction Technologies was opened in 1988 to manufacture friction compounds for the industrial friction market and merged in 2005 with Champion Friction to create Champion Technologies.
We have many parts, and will reline parts for most industries. We have expanded our market to include aircraft, mining, and oil field applications as well as construction, military and hydro electric power plants. From prototype development to production, Champion fills a special niche market. We have our ABS certification, making us the perfect fit for manufacturing, relining, repairing and welding your bands.
Supplier Directory Categories
Champion Technologies Inc. - OR is listed in these categories: