About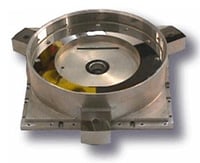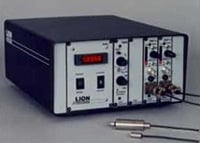 With roots in the precision machining research lab at Rocky Flats, CPPI was founded in Boulder in 1983 to provide precision machining services to the public and private sector. We use our extensive catalog of precision components to configure machines as needed for a very wide range of part sizes, shapes and quantities. This not only provides great flexibilty but also the most efficient pricing for our customers. CPPI also provides support services nationwide for the occasions when it's more efficient to hire us than to hire employees. We handle the taxes, compensation and insurance, you provide direction.
CPPI has provided single-point diamond turning (SPDT) and flycutting services for customers around the world for more than 25 years. Using a modular machine tool approach, we have the flexibility to provide optical surfaces on large or irregular substrates as well as smaller, more conventional parts of any quantity. Aluminum, nickel, copper, tin or gold — contact us today with your diamond turning needs.
We also produce the finest air bearing linear measurement gage heads available. Designed at LLNL and refined at CPPI, we offer several options:
LVDT:
Short (2") and long body (3") air bearing LVDT gage heads with a variety of connection options.
Capacitance Adaptor Probe:
The same high quality air bearing gage head as our LVDT probes uses a capacitance gage in the back end, providing contact measurement capabilities to non-contact systems.
Custom:
We've also provided custom air bearing gage heads for laser measurement systems and look forward to discussing all options.
Supplier Directory Categories
Colorado Precision Products, Inc. is listed in these categories: