About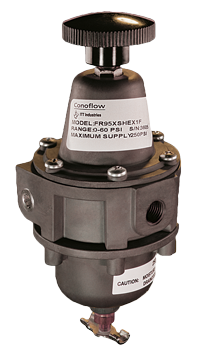 When it comes to industrial mechanics, ITT has been an internationally known name since 1920. Over the years, ITT has expanded upon its original brand to incorporate sub brands that offer specialized products for the mechanical industry. At ITT Conoflow, our focus is serving the chemical processing, compressed natural Gas (CNG), food & beverage, petroleum, medical, pulp & paper markets and many more. Our areas of specialty include diaphragm seals, high pressure regulators, low pressure regulators and natural gas vehicle (NGV) regulators.

We offer positioners, transducers, actuators & diaphragm seals that come in a wide variety of materials and configurations to meet your broad of application requirements. Don't see what you're looking for on our site? We even create custom made parts to suit your needs. ITT Conoflow works with an extensive network of stocking distributors & factory trained regional sales managers. With business and employees serving in over 35 countries worldwide, it's no surprise that ITT has been a pioneer in its field for almost 100 years. We create & ship our products not only across the United States, but internationally as well.

ITT Conoflow is committed to providing excellent customer service and support for all of your engineering demands. We hold ourselves to the highest standards, providing all of your customers with the best in manufacturing and on time delivery of our products. Let our industry experts take care of your from start to finish.
Supplier Directory Categories
ITT Conoflow is listed in these categories: