About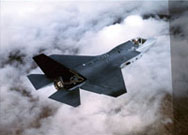 The spirit of innovation drove Curtiss Wright Controls' founders, Glenn Curtiss and Wilbur & Orville Wright, to achieve feats of scientific development and advancement once thought impossible. This same spirit drives them to be the best at what they do, whether it's taking the lead in defining and developing board-level technologies, creatively integrating embedded hardware and software in response to specific customer requirements, or delivering on the promise of COTS through the deployment of the latest technologies accompanied by longevity and support programs to fit the special requirements of the defense and aerospace marketplace.
Curtiss Wright Controls' embedded computing solutions provide the most innovative and complete product integration services for high density data processing requirements while performing under the most rugged operating conditions. Their product expertise includes state-of-the-art radar and graphics solutions, high-speed communication, custom software design and hardware engineering, and manufacturing services. From board level products to fully integrated subsystems, they provide advanced technologies to the aerospace, defense and commercial markets.

To provide their customers access to the highest performing technology available, Curtiss Wright Controls' designs begin with leading edge, commercial-off-the-shelf (COTS) technology based on industry standards and open system architectures. The use of COTS components as key subsystem building blocks maximizes the re-use of both common hardware and software building blocks tightly coupled with the program support services they deliver. This approach decreases their customers' time to market and lowers their overall program development costs.
When a program requires a solution that goes beyond COTS, Curtiss Wright Controls can reengineer COTS hardware and software products into a unique customer design. By maintaining flexibility in systems designs, they are able to solve the most difficult legacy subsystem upgrades and mitigate risk by reducing development time and program costs. Curtiss Wright Controls is the industry leader in defining and delivering programs that meet the most stringent life cycle requirements.
Supplier Directory Categories
Curtiss-Wright Controls - Embedded Computing is listed in these categories: