About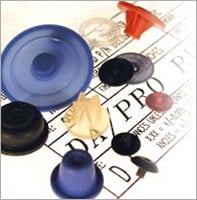 Da/Pro Rubber, Inc. is a leading custom manufacturer of precision rubber, plastic, TPE molded components, serving the OEM (Original Equipment Manufacturers) rubber market since 1960. The proprietary Da/Pro Process automatically adjusts for compound and part configuration variables. The result is repeatability of precision tolerance parts of consistent quality in production quantities minimizing the need for secondary de-flashing operations.

Da/Pro strives for world-class customer service by offering complete in-house capabilities from design assistance, compound development, laboratory testing, mold construction, sub-assembly and full service quality assurance. Da/Pro's precision molding capabilities include their class 10,000 clean room for molding health care and other precision molded rubber parts requiring special handling.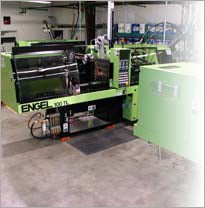 Custom Molded Rubber Diaphragms
Electrical Connector Inserts and Electrical Insulators
One-way Sealing Valves
Rubber Bonded to Metal or Plastic
Rubber Seals and Rubber Gaskets
Molded Shapes
Da/Pro has facilities located in California, Oklahoma, Massachusetts, and Singapore and they provide their full service custom rubber, plastic, TPE manufacturing to satisfied customers around the world. Contact Da/Pro about your most demanding precision molded applications whether they are large or small. Their knowledgeable sales and service personnel will be happy to help turn your challenges into solutions.
Supplier Directory Categories
Da/Pro Rubber, Inc. is also listed in these categories: