Profile Home
About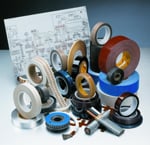 For over 40 years, DeWAL, now part of Rogers Corporation, has been an industry leader in the manufacture of high performance polymer film products. Utilizing its broad based knowledge and decades of experience, the company has developed a complete line of PTFE and UHMW-PE films. DeWAL also produces pressure sensitive industrial tapes incorporating PTFE, UHMW-PE, polyimide, silicone rubber, foil, polyester, and PTFE coated glass fabric with proprietary adhesive systems. In addition, the company manufactures the Dynaglide® 600 series of PTFE-based bearing and seal film products, and Poro-Tex® and Uni-Pore® specialty porous films.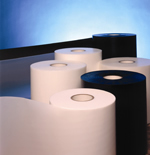 An ISO-9001:2008 registered company; DeWAL is dedicated to quality and precision in its products, customer support, and manufacturing technology. DeWAL in-house engineering, product development, and polymer processing capabilities continue to set the standard for the industry and provide innovative and reliable solutions to customer problems worldwide.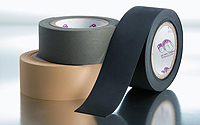 For all your requirements in high-performance industrial polymer films and pressure sensitive tapes, contact DeWAL.