About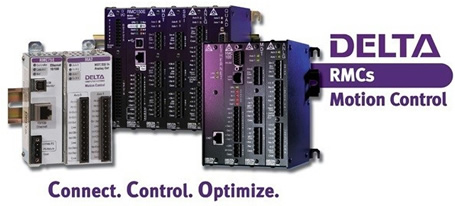 Delta is a long-term growth oriented company dedicated to providing expertise in usable forms to industrial customers. Look to Delta for innovative technology, great products, responsive service, and lasting value.
Every major action or direction that Delta takes revolves around these core concepts:
Great Technology: unsurpassed combination of engineering theory and application expertise, coupled with a focus on implementing industrial standards.
Great Products: high-performance, innovative products to industries that value ease-of-use, quality, reliability and long-term availability.
Responsive Service: excellent support and training, before, during and after the sales on legacy as well as newer products.
Long Term Growth: independently owned, financially conservative company dedicated to attracting and keeping great people.
At Delta, we recognize that expertise helps no one if it is locked away. So we strive to embed our know-how into our products, training and support and into every function at Delta:
First, our design engineers are totally dedicated in their pursuit of products that offer excellent real performance, are easy and intuitive to use, and very quick to apply and get running.
Second, our marketing and sales team is uncommonly technical and works with our support people to get this expertise into our customer's hands and help solve their automation challenges.
Third, our production, test and order processing people ensure that the products are of top quality and are delivered on time.
Fourth, our training and technical support people have years of experience and truly care about our customers. And, if needed for responsiveness or to handle a difficult question, we get our R&D and design engineers involved to help.
Yet, we realize that our customers need more. Since the useful lifetime of an industrial machine can extend from years to decades, customers need to be confident that their major automation suppliers are dedicated to long term support for their products. Delta's policy is to avoid obsoleting products as long as there is demand for them.
Also, the combination of products that use PLC-like programming instead of more customized programming methods and extensive training classes makes it possible for OEMs to take greater product ownership, greatly reducing long term costs. And for OEMs that do not have an engineering staff, a large number of systems integrators are trained on Delta's controllers for more support when needed.
Supplier Directory Categories
Delta Computer Systems, Inc. is listed in these categories: