About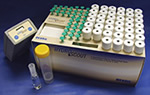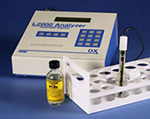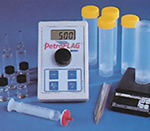 For more than 30 years, Dexsil has designed and manufactured testing products for a variety of industries and applications. As a supplier of specialty chemicals to gas chromatographers, we have kept up-to-date with the many advances in the field of instrumental analytical chemistry and the truly remarkable detection= capabilities that these instruments possess.

But we have also realized that the latest, most expensive analytical instrumentation is not always the most efficient testing method. That's why we have learned to take a specific analytical problem and reduce it to the simplest, most reliable testing technique possible. This results in an inexpensive test kit that can be used in the field with confidence by someone who is not a full time analytical chemist but is required to do testing as just one of many tasks.

Dexsil Corporation manufactures field test kits that are quick, easy to use, and afford the user an economical advantage over costly and time-consuming laboratory methods. Dexsil kits can be used to detect PCB in dielectric fluid, total halogens (chlorine) in used oil, and total organic chlorine in oil/water mixtures and used antifreeze.

Dexsil manufactures the HydroSCOUT analyzer system for the quantification of water in lubricating oil, used oil, and biodiesel. Titra-Lube TBN and Titra-Lube TAN can be used to determine total base and acid numbers, respectively, in petroleum products and lubricating oils.

Additionally, Dexsil manufactures two portable field analyzers for quantifying contaminants in various matrices. The PetroFLAG analyzer quantifies petroleum hydrocarbons on-site in soil; and the digital L2000DX Chloride Analyzer determines the concentration of PCB and chlorinated organic compounds in dielectric fluid, soil, and from surface wipes.

Most recently, Dexsil has developed the FAME CHECK test kit for the quantification of biodiesel in diesel fuel blends. All Dexsil kits are designed be used effectively in both the field and laboratory setting.
Supplier Directory Categories
Dexsil Corporation is listed in these categories: