About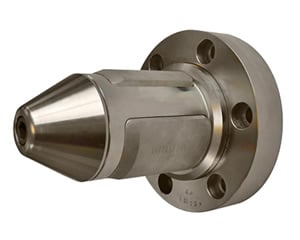 General Company Background

Most manufacturing is done at Double E headquarters in Massachusetts, USA, and in Castelgomberto (VI), Italy. The company has other plants and offices in the United Kingdom, France, Germany, Mexico, and Colombia. Double E also has a large network of qualified sales and support agents all over the world.

Worldwide Sales and Service

These sales and support outlets exemplify the fact that customer service is of utmost importance at the Double E Company. Double E employees take pride in providing prompt, courteous attention to customersâ?? needs. Most replacement parts are in stock and can usually ship immediately. Even replacement bladders for standard air shafts often can be assembled and shipped the same day. For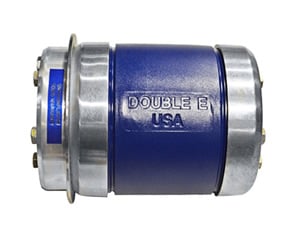 international customers, Double E can use its European facilities to save assembly and shipping time.

Lead Times, Delivery, and Warranties

Double E lead times are among the best in the industry. Many standard products are delivered through the company's Fast Lane program, which drastically reduces lead time. Common safety chucks, for example, can be shipped in five business days or less. Backed by more than 40 years of experience, the company knows your equipment and application. Its manufacturing process is efficient, and, with offices all over the world, distribution of products is simplified.

The company consistently meets scheduled delivery dates and provides comprehensive warranties. All Double E products carry at least a one-year comprehensive warranty. The warranty on carbon fiber bladder shafts is the longest in the industry at two years, and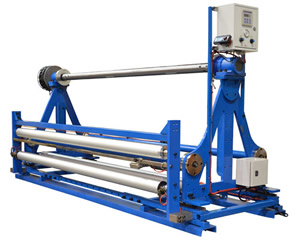 covers everything, including bladder replacement. The DF-2000 "Extreme" core chuck carries a three year warranty. No other manufacturer offers a better warranty on its products than the Double E Company.

Evolution & Breadth of Product Line

The Double E Company is structured to exceed customer expectations. The company has developed a comprehensive product line that includes core chucks, core shafts, safety chucks, brakes, web guides, slitting systems, knife holders, composite cores, core plugs, rollers, core cutters, and reel spools.....all the accessories necessary to be a complete, one-stop resource for customers. Double E even provides pre-configured roll stands and drop-in slitting modules.
Supplier Directory Categories
Double E Company, LLC is listed in these categories: