About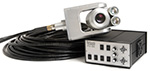 Since 1981, InterTest® Inc. has created and provided remote visual inspection (RVI) tools and non-destructive testing (NDT) equipment to customers around the world. With our extensive experience in inventing and innovating industrial inspection and testing methods, we are proud to offer an armory of unparalleled products and solutions for virtually any industry and environmental application.

From aircraft engines to the car racing track, hot and harsh manufacturing plants to cold outdoor environments, and bright welding torches to low-light applications, our team promises to meet and exceed your expectations.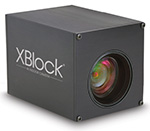 At InterTest, we are RVI and NDT experts. Our superb engineering and talented manufacturing staff boasts over a century of collective, invaluable industry experience. Likewise, our attentive sales and customer support teams are driven to deliver a value added experience for every order. Above all, we remain focused on the visual solutions of tomorrow!
InterTest®, Inc. originally received ISO 9001 Quality Systems certification in 2010. The ISO 9001 certification focuses on the total quality management system. The ISO 9001:2008 certification is a standard requirement for conducting business in the global marketplace. Our ISO certification reinforces our commitment to provide quality products to our customers.
Supplier Directory Categories
InterTest, Inc. is listed in these categories: