About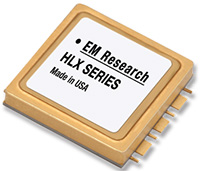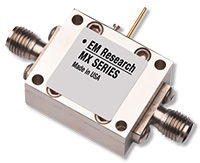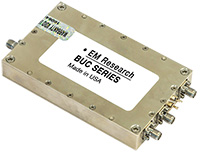 For more than 25 years, EM Research has designed and manufactured innovative frequency generation and signal conversion solutions that have helped pioneer new advancements in communications, aerospace and defense. Each product we manufacture is configured precisely to our customer's specifications, following rigorous quality assurance processes. Our team is always just a phone call away.

As the RF and microwave communications industry continues to evolve, EM Research remains at the forefront of innovation. We're the partner that industry leaders trust to deliver cutting-edge, configurable frequency generation and signal conversion solutions each designed and manufactured in the USA to the highest quality standards. When clients present us with a challenge that's never been solved, our team leaps at the chance. That fearless attitude and spirit of partnership flows throughout all the work we do.

With over 130 years of combined experience, our team includes some of the brightest minds in RF and microwave engineering. We follow a sophisticated design and development procedure that is scalable to manage anything from simple configurations to the most complex custom solutions. Combine this rigorous methodology with advanced tools and genuine ingenuity, and you've got a team that is poised to solve your next "impossible" challenge. From frequency synthesizers and oscillators, to amplifiers and block up-converters, our engineering innovations are setting a new standard for the industry.

At EM Research, the phrase "made in the USA" is a point of pride. We build all of our products in a state-of-the art, 20,000-square-foot facility using advanced equipment and processes, in Reno, NV, USA. Our manufacturing facility is ISO 9001:2008 certified, and staffed by experienced professionals that maintain the highest standards of safety and quality. In today's increasingly competitive RF industry, low-cost, low-quality components are pouring in from overseas. Clients trust EM Research to build frequency generation and signal conversion solutions that offer higher performance, higher quality and lasting reliability.

In the past 10 years, we've shipped more than 500,000 assemblies, all built on our manufacturing floor. Our in-house automated assembly capabilities reduce error and ensure timely production. With extensive in-house testing capabilities, including advanced electronic stress screening, we're able to ensure all final products are made to spec and built to perform. Our production capacity can reach as high as 25,000 products per month, offering timely delivery to clients that require high-volume orders.
Supplier Directory Categories
EM Research, Inc. is listed in these categories: