About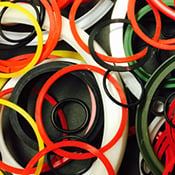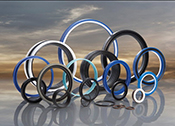 EPM is a supplier of industrial seals and gaskets to manufacturing plants with approximately 30% exported outside of the United States. Seals and gaskets are essential components in the operation of industrial equipment such as pumps, valves, hydraulic and pneumatic cylinders.
Because we actually manufacture seals and gaskets using the latest CNC controlled instant seal making machines we have unparalleled expertise in the seal and gasket industry. We are not a broker. We have our own state-of-the-art manufacturing facility, and we are here after the sale to handle quickly any problems or questions that you may have with your order. Same day shipments are available.
EPM offers over 47 Billion possibilities for seals and gaskets — it's true. A seal or gasket for more than 150,000 different machines. Plus, we guarantee that the seals and gaskets you buy will be 100% compatible with your system — fit and function properly or your money back. Every single seal or gasket we make is individually inspected for performance and functionality. Our reputation is based upon that quality. Our quality control follows every order until it's shipped. If the seals are not right — it's our problem — not yours.
The Seal Man™ is a worldwide brand name associated with quality and proven reliability. Our customers tell us over and over that they buy from us because we are RELIABLE and that they can count on us to do what we say we will do! More than 2,000 new customers have come to EPM over the past 18 months, and many of them have been referrals. And, perhaps most important, we are financially healthy and expanding our physical plant to handle growing number of orders each day.
Supplier Directory Categories
EPM, Inc. is listed in these categories: