About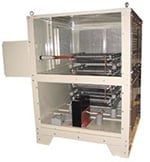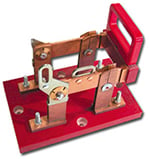 Filnor, Inc. has been a manufacturer of industrial electrical products, controls and control equipment for over 40 years. We are an international firm that can meet the needs of all your industrial electrical products.
Our products are found world wide in many industries including Heavy Industry Steel Mills, Utilities, Foundries, Aluminum Plants, Mass Transit, Telecommunications, Mining, Paper Mills, Machines Shops, Automotive and Construction. It is the policy of Filnor, Inc. to design, manufacture, and service products of such quality that they will reliably perform their intended function for many years.
Our facility consists of four buildings which combine to approximately 45,000 square feet. This provides us with the necessary space requirements for our manufacturing, production, engineering, and office personnel. All operations are managed under the same work ethic, which is continuous improvement.
At Filnor we are constantly working to upgrade our equipment and facilities. In addition, our engineering staff is hard at work conducting Research and Development to find the best possible ways to meet our customers needs at the lowest possible cost. Through our continuous improvement efforts we are able to offer quality products delivered promptly at less cost to our customers.
Filnor is dedicated to quality. In August of 1999, we received our ISO 9001 Certification.
Supplier Directory Categories
Filnor, Inc. is listed in these categories: