About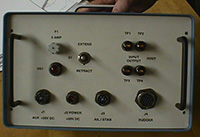 FINE Laboratories, Inc., is a company dedicated to providing quality, state-of-the-art goods and services to its customers. The company's primary goal is simple: TOTAL CUSTOMER SATISFACTION. Based in Piedmont, Missouri, FINE Laboratories is a small, minority-owned company.

Founded in 1990 by individuals whose shared experience in knowledge of the defense industry combined with a desire to supply cost-effective, quality goods and services to companies within that sector, FINE Laboratories in committed to on-cost and on-time-delivery. Fine Laboratories serves as both prime contractor and subcontractor, depending on the customer needs.

Since its inception in 1990, FINE Laboratories has established the quality standards necessary to meet U.S. Department of Defense and prime contractors' requirements. All production activities are governed by a comprehensive Quality Management System which permitted FINE Labs to be Certified and Registered for ISO 9001: 2008 and AS9100: 2009. In addition, FINE Labs is BQMS, Boeing Quality Management System, approved. FINE Labs is also certified for MIL I 45208 and is working to MIL Q 9858 specifications. The company's procurement staff assures the compliance to the Qualified Parts List (QPL).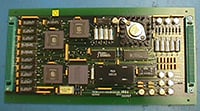 FINE consistently is rated in the "gold" category in Boeing's BEST System (Boeing Enterprise Supplier Tool) for quality and delivery. The "gold" category is the highest ranking available to the supplying vendor. This commitment to first-time quality allows FINE Laboratories to consistently achieve on-cost and on-time delivery of contracted items. The company's management philosophy emphasizes total program control at every level of each project, including subcontractors and suppliers, plus a superior real-time management information system that provides complete visibility at every level of development and production.
FINE Laboratories is staffed with a qualified work force capable of turning projects around quickly and efficiently. Its management team possesses more than 130 years combined experience in inspection, fabricating, assembling, and maintaining aircraft and aircraft-related components within the defense industry. The company skilled production workers ably meet the needs of customers such as Boeing's McDonnell Division, the U.S. Air Force and the U.S. Navy, among others.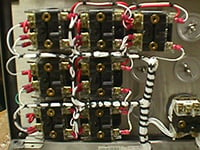 FINE Laboratories' 49,000 sq. feet headquarters and manufacturing facility is located in a designated HUB Zone, which provides an optimum situation needed by most industries:
• Economical and plentiful labor force
• Access to urban supply lines
• Support from modern, efficient air and ground transportation
FINE Laboratories' fully-equipped work stations are built especially for electrical and electronic assembly and fabrication of aircraft panels, ground support equipment for military aircraft, wire bundles, printed circuit boards, and numerous other electrical designs. The company has two Laser Wire Marking machines along with several shrink sleeve and tape marking machines for all your wire and cable identification needs. Fine Labs also has a Fiber Optic Lab for mil-spec fiber optic contacts. The company maintains full capabilities for assembly, testing and repair of radio frequency products, and is completely equipped for commercial electrical work.
Supplier Directory Categories
Fine Laboratories, Inc. is listed in these categories: