About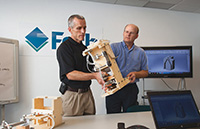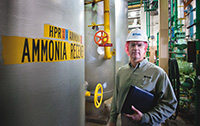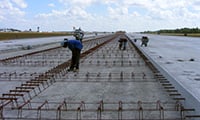 Founded in 1938 in Green Bay, Wisconsin, Foth offers a tradition of personalized, client-centered service and smart solutions to a variety of government, industrial and commercial clients. Our more than 600 employee members deliver technical excellence to our clients in three main areas: Infrastructure, Environment, and Production Solutions.
Foth Infrastructure & Environment, LLC, offers a full range of strategic planning, consulting and engineering to government entities and businesses. Our clients enjoy peace of mind as our solutions protect and restore water, land and air, keep people and products on the move and help communities effectively deliver necessary public services.
Infrastructure services are targeted to provide long term value through cost-effective, sustainable solutions for cities, towns, villages, counties, state governments and special utility districts across the midwest. Environmental services are targeted to provide environmentally sound solutions, while delivering a competitive advantage to public and private entities.
Foth Production Solutions, LLC, partners with selected Fortune 500 companies to accomplish product making and production objectives, including: plant rationalization, new product introductions, productivity improvements, custom machine development and manufacturing, changeover reductions, capacity increases and efficiency improvements.
Industries Served
• Food
• Beverage
• Mail and Parcel Material Handling
• Personal Products
• Pulp/Paper
• Pharmaceutical
• Chemical
• Flexible Film
• Pet Care
• Consumer Products
Supplier Directory Categories
Foth is listed in these categories: