About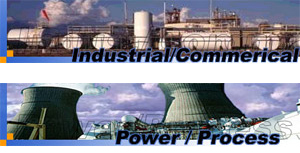 G.I.S., Inc. is a distributor and fabricator of thermal and acoustical insulation systems for industrial, commercial, power, process, original equipment manufacturers, plumbing and HVAC industries. In today's fast paced market, consumers have a multitude of perceived equal choices to make with regards to where and when to purchase. That is why you need an industry leader like G.I.S. as a reliable source for all your insulation needs. They have aligned themselves with the most respected manufacturers in the industry. Through their partnerships, combining industry knowledge and manufacturing expertise they can bring you the most up-to-date and technologically advanced solutions available.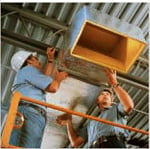 Products:

Handling a variety of products from -450 to 3000 degrees G.I.S. can provide a solution to any of your insulating needs. As a stocking distributor they can provide systems for pipes, equipment, vessels, ducts, boilers and ovens, indoor and outdoor, above and below ground applications. Along with insulation systems they supply all peripheral accessories - metal and PVC jackets, fittings, high temperature cloths, adhesives, protective coatings, wire, pins, staples and fasteners. With hundreds of items in their product listings G.I.S. can handle your needs.

OEM: Ovens, Appliances, Transportation, Automotive, Heaters, Coolers. Freezers, Lab Equipment, Windows, Doors, Hoppers, Dust Collectors and Bag Houses.
Specification Compliance

Their products meet the following compliance:
Federal
Military
NRC
NFPA
Electric Boat
ASHRAE
COAST GUARD
G.I.S is a member of NIA.
They are associate members of:
ASPE
ASHRAE
SMACNA
CSI
AFE
Hospital Engineers of Southwestern Pennsylvania
Supplier Directory Categories
G.I.S., Inc. is listed in these categories:
Technical Articles