About
About GL Communications, Inc.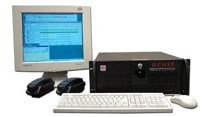 GL Communications Inc. provides innovative PC-based test, analysis and simulation products to the worldwide telecommunications industry. A privately held company, founded in 1986, GL relies on a team of highly skilled telecom engineers to design technically advanced and user-friendly test and measurement equipment.

Specializing in both hardware and software design, GL Communications Inc. offers a complete line of T1/E1/T3/OC-3/STM-1 Test Solutions. GL's field-proven Ultra T1/E1/T3/OC-3/STM-1 cards are used as the hardware platform for their PC-Based and Laptop-Based testing equipment.

GL's T1/E1 software applications for the T1/E1 Cards and Laptop Analyzers provide customers with a wide range of telecommunications testing options, including: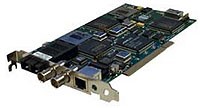 Call and Signaling Analysis (DTMF/MF/MFC-R2 Detection & Generation, Signaling Bits Recording, etc.)
Protocol Analysis (ISDN, SS7, GSM, GPRS, GR-303, Frame Relay, HDLC, V5.X, etc.)
G.168 Echo Cancellation Testing (2000/2002)
Voice Quality Testing utilizing PAMS, PSQM+, and PESQ (LQ) in multiple ways
BERT Testing and much more
The Digital Central Office Switch Simulator & Bulk Call Generator (DCOSS), GL?s core simulation product, behaves as a Class V switch, establishes Voice, Modem and Fax calls, and provides quality measurement results for VoIP, Wireless, PSTN, and ATM Networks, and all T1/E1 circuit switch types.

GL Packet Series™ product line provides PC-based test, measurement, analysis, and simulation capabilities for VoIP telecommunications networks, gateways, routers, and proxies. PacketGen™ generates thousands of calls with real or simulated RTP traffic including voice, fax, digits and tones. PacketScan™ provides real-time audio monitoring, analysis, and statistics on SIP/RTP/RTCP messages along with detailed call statistics, call trace, and RTP performance. End-to-end Voice Quality Assessment employing PAMS, PSQM, and PESQ is also available.
Supplier Directory Categories
GL Communications, Inc. is listed in these categories: