About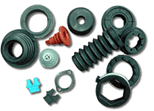 In 1982, GS began contract manufacturing of silicone rubber component in Hsin-Chu City, Taiwan. During this time, GS established a branch in Southern California to assist and develop US business. GS also became ISO9002 to further develop and establish quality standards. They have since acquired QS9000 certification and are currently updating their quality certification to ISO / TS16949. The timeframe to become ISO / TS16949 is September 2004.


They specialize in OEM-ing component products such as: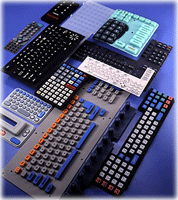 Keypads (i.e. calculators, remote controllers, cell phones, radio, air controls, control panel, & keyless entry)
Switch-pad underlay (radio's and control panels)
Gasket/seals
Insoles (footwear insoles)
Logos (Silicone logos for various types of apparels.)
O-rings
CD-dampers
LCD connectors
As continued effort to support their customer and maintain great quality standards, GS acquired QS9000 certification in 2000. They believe quality is the backbone of their business and the foundation of their success. Here is a few Fortune 500 companies they cater to: Motorola, Delphi Corporation, Siemens, Molex, Genie, Abbott Labs, Allen Bradley, and Raytheon.
As the company's global business continues to grow, they have added 3 new plants to support the capacities of their customers. Currently GS has 2 plants in Taiwan and 2 plants in China. They are excited about the growth and the new opportunities that await them.
Supplier Directory Categories
General Silicones is listed in these categories: