About
General Standards Corporation develops and manufactures the highest-performance Analog I/O, Digital I/O and Serial I/O products based upon a variety of buses such as PMC, PCI, VME, PC/104 and cPCI. Our extensive product line(currently over 70 products) includes I/O boards, high speed links, cables,and software drivers.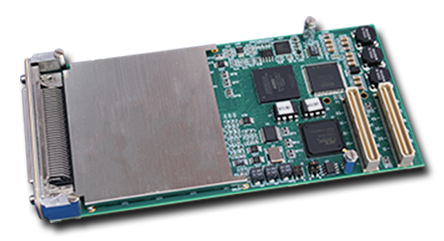 Product Features
Our products are designed to increase your system performance, improve your software integration, and maximize your development productivity.
We serve a sophisticated customer base of engineers and scientists who demand high quality products and support; they provide us with valuable feedback that helps us develop better products.
Our new product summary presents a number of new products, as well as enhancements to many of our existing products. We also are continuously upgrading the value of this Web site, to make it a better tool for you. I encourage you to visit our Web site often to gather the latest information on our products and product upgrades.
Customer Service
In all of our interactions, we strive to keep you satisfied with our company. Our technical staff is available to discuss your needs and explain our products. We also take great pride in providing good support for your system integration effort.
New Product Development
At General Standards Corporation we are committed to your success and we continuously improve our existing products and deliver innovative new products on a regular basis. We pay close attention to customer needs in an effort to provide the best products in the business. So, if you have an interesting or unique product idea, we would like to discuss it with you, please give us a call.
We are continually adding new products and adding features; the latest versions of our product brochures are posted on our website.
Supplier Directory Categories
General Standards Corporation is listed in these categories: