About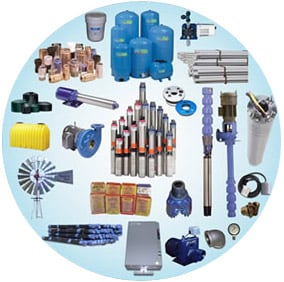 High Quality Pumps and Pump Systems Components
Over the past 30+ years, Gicon Pumps & Equipment, Ltd. has been a value-added, pump specialty supplier of the highest quality pumps and related pump systems components. We provide complete, highly efficient pumping systems and services for Agricultural, Commercial, Environmental, Industrial, Municipal, Residential, Turf Irrigation, and Water Well Drilling markets. Our customer services, provided by our knowledgeable staff and strategic alliances with pump system professionals are keys to Gicon Pumps & Equipment's success and recognition as a leader in the industry.
Our highly qualified staff, excellent facilities, high-tech tooling and equipment enable Gicon Pumps & Equipment to earn the trust of all our customer channels and to further our reputation as a leader in the industry.
Gicon Pumps & Equipment shall always remain grateful for the opportunities our customers have afforded us, as we continue our historical path to grow our company's abilities to better serve our customers.
Supplier Directory Categories
Gicon Pumps and Equipment is listed in these categories:
Technical Articles