About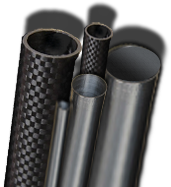 Goodwinds was established in 1988 as a distributor and retailer of carbon fiber rods and tubes, fiberglass rods and tubes, and small parts originally for the kiting market. The company soon became a source for carbon and fiberglass materials, composites supplies and parts used by broader industrial markets as well as retailers such as hobby shops.
In 2008, Leland Holeman and Amelia Cook and their father, Roger Holeman, purchased Goodwinds LLC and moved from Seattle to a larger facility in Mount Vernon, a beautiful small town about 50 miles north of Seattle just off Interstate 5 and near the San Juan Islands. We now occupy 5000 square feet to handle our greatly expanded inventory of American made composite rods and tubes and have a full-time composites engineer on staff. We are no longer a kite store, though we do provide carbon and fiberglass tubes and rods and kiting accessories to many kite stores and manufacturers.
Goodwinds also operates at GW Composites, serving the broad industrial market as a resource for composite rods and tubes. At www.gwcomposites.com, you will find information on carbon and fiberglass rods and tubes, production processes, specifications, and properties. Our goal is to help industrial buyers purchase the perfect composite rod or tube for their application.
We hope you will enjoy your visit to Goodwinds.com. If you have any questions, please don't hesitate to call us at 206-632-6151 or email us at info@goodwinds.com. We would love to help you!
Supplier Directory Categories
Goodwinds LLC is listed in these categories: