About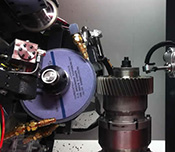 GLI is an innovative engineering and manufacturing company, and you can depend on us to add value with engineering and cost reduction insights, utilize advanced manufacturing and integrated systems, and drive new ideas to market quickly. As an ISO 9001:2008 certified manufacturer we are commited to providing the highest quality products possible to our valued customers.
Manufacturing and Assembly
GLI has used cellular manufacturing, quality-at-the-source and lean production systems for over 20 years. It's simple: We believe that good people will consistently produce high-quality products if given the tools and resources they need. Therefore, we have created a flexible, dynamic workplace designed to satisfy customers and provide fulfilling work for our employees.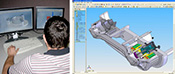 Engineering
Sometimes GLI engineering is aimed externally, giving us the opportunity to evaluate customers' product designs to offer cost-reduction suggestions based on our extensive knowledge of manufacturing cost drivers. In addition to analyzing component parts, GLI can assist with programs for complex systems involving standard and custom products. We have the capability to move flawlessly from a customer design through manufacturing process development, production, assembly, testing and delivery.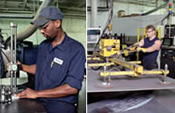 Importing
GLI imports machined parts from our global supply chain when doing so provides a manufacturing or cost advantage for us and a benefit for our customers. We recognize that importing from off-shore suppliers is a reality of present-day manufacturing, and it's a practice we use to the advantage of our customers.
Quality Systems and Certifications
At GLI, adherence to the highest possible standards is a given. We build in measures to ensure quality at the beginning of every project, product and system. As an ISO 9001:2008 certified manufacturer, GLI uses statistical process control methods to reduce and eliminate variation in our processes and products.
Systems and EDI
Our customers, suppliers and employees are impressed with our integrated systems — both electronic and process-based. Our systems are focused on mistake-proofing, eliminating waste, and making sure working people get the right information and tools in the right place at the right time.
Supplier Directory Categories
Great Lakes Industry, Inc. is listed in these categories: