About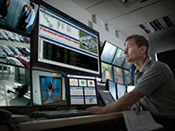 Based in Pennsylvania, IDenticard is proud to be a leading provider of products and solutions that help identify and secure people and premises. We work hard to offer innovative products and reliable service to all of our customers, from local organizations to Fortune 500 companies. Our areas of expertise include ID badging programs and identification solutions, ID card accessories, Visitor Management systems and access control systems.

We're proud to be a division of Brady Corp, a billion-dollar manufacturer and marketer of ID and safety products. We manufacture the majority of our goods in our own factories, offering you quality products, straight from the source. With local sales and support in both the United States and Canada, you'll always have a member of our team available for help and guidance.



IDenticard serves tens of thousands of customers around the world in a number of different markets and industries. Our customers include Fortune 500 companies, K-12 schools, colleges and universities, medical centers, factories and local, state and federal government agencies and offices.
At IDenticard, we don't just push products. Instead, our staff will work with you to create personalized solutions to your identification and security needs, including needs assessments, consultations, security appraisals and more. Our relationship with our customers doesn't end when a sale is closed; it's just beginning. We will continue to offer technical support and services, frequent software updates and more.
Because we combine own-brand manufactured goods and best-in-class products from other manufacturers with top-notch customer service and support, we're confident that we have an identification and security solution for you. From ID cards and badge holders to Visitor Management software and expiring visitor badges, IDenticard has you covered.
Supplier Directory Categories
IDenticard Systems USA is listed in these categories: