About

INVISTA - Transforming Daily Life™
INVISTA transforms daily life through its innovations in the nylon, spandex, polyester and specialty materials industries. You may find INVISTA's products in your clothing, carpets, cars and computers—just to name a few.
A subsidiary of privately owned Koch Industries, Inc., INVISTA operates in more than 20 countries across North America, South America, Europe, and the Asia-Pacific region.
In just 30 seconds, learn more about INVISTA through our promotional video.

DYTEK® amines, nitriles, and boron-based solutions have been found in segments such as pharmaceutical (building blocks, reagents, bioactives and lewis acids), construction (epoxy curing agents and asphalt liquid anti-strips), lubricants (fuel additives and corrosion inhibitors), coatings (epoxy curing agents and chain extenders / intermediates), and water treatment.

FlexiSolv® solvent solutions include a range of product families including DBE® esters, alcohols, and formulated microemulsions. Whether you are a formulator or an end-user, FlexiSolv® products provide you with effective solvent solutions for applications such as coatings, inks, binder systems, adhesives, plasticizers, polyols, pigments, personal care, HI&I cleaners, paint strippers and graffiti removers, just to name a few.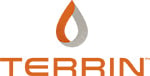 TERRIN™ polyols can be used in lieu of or in combination with conventional polyether or polyester polyols to formulate a variety of polyurethane products designed to be soft and flexible—or hard and stiff. These versatile, aliphatic polyols can be used in applications ranging from viscoelastic foam to spray coatings and adhesives to elastomeric resins. Visit www.TERRIN.invista.com for more information.
Supplier Directory Categories
INVISTA is also listed in these categories:
Technical Articles