About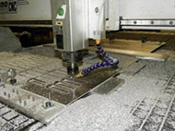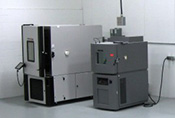 ION Corporation was founded in 1984 as a Veteran Owned Small Business (VOSDB) by Wendell Maddox to provide a variety of scientific, engineering, and custom manufacturing services to its clientele in the public and private sector. Through its ongoing professional efforts and cumulative expertise, ION has consistently and efficiently provided high-quality products and services delivered in a timely, cost-conscious manner. Ion specializes in producing and testing high-tech electronic flight and ground support equipment for government agencies both as a prime and subcontractor.

For NASA programs, ION provided engineering services to integrate, maintain, and upgrade environmental control and life support subsystems for the NASA/MSFC International Space Station. ION manufactured and tested the payload and bus harnesses for the Earth Observing System (EOS) (AQUA and AURA) satellites, Defense Meteorological Satellite Program (DMSP), Television Infrared Observation Satellite (TIROS), Space Infrared Telescope Facility (SIRTF); slices for the guidance system of the Tracking and Data Relay Satellite System (TDRS); and the 20KW X-Band Power Amplifier for the Deep Space Program responsible for communicating with the Mars Rover.

ION has designed, manufactured, qualified and tested thousands of electronic systems and subsystems including ruggedized test systems, flight control systems, interface adapters, electronic circuit boards, custom mechanical fixtures, and more for the Air Force, Navy, Army, Marines, The Boeing Company, Lockheed Martin, Northrop Grumman, in addition to commercial customers.
Supplier Directory Categories
ION Corporation is listed in these categories: