About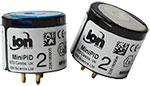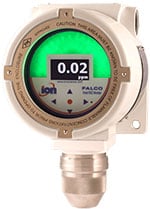 Ion Science has over 25 years experience designing, manufacturing and supplying gas sensors and gas detection instruments for a wide range of industries and applications. Manufactured in-house at our UK plant, our sensor technology and instrumentation is designed and developed by a talented team and distributed worldwide via a global network of distributors.
Experts in photoionisation detection (PID) technology, Ion Science manufacture and supply more PID sensors than any other gas detection company in the world. Our PID sensor is used by major, global gas detection manufacturers and found within most PID instrumentation available today for the detection of volatile organic compounds (VOCs).
Renowned for its outstanding humidity resistant performance and anti-contamination design, Ion Science patented PID sensor technology gives results you can trust in the most extreme conditions. Look no further for accurate, reliable, trusted PID technology from the global PID experts.
We are ISO9001:2008 certified and we actively implement our management system for the continuous improvement of processes and procedures to enable us to provide our customers with the best possible products and service. Maintaining this certification demonstrates our commitment to the continual improvement of our business management system and the standard of service to our customers.
Supplier Directory Categories
Ion Science Inc. is listed in these categories: