About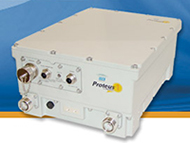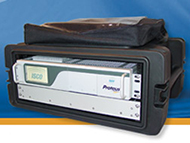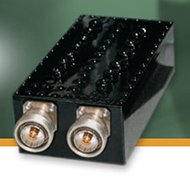 ISCO International operates on the "front lines" of 3G and 4G communications by enhancing the integrity of a mobile operator's "physical layer" assets — the cell site and acquired spectrum. ISCO understands that wireless communications depend heavily on the user's RF connection to the base station and the company's "spectrum conditioning" product line ensures that this connection performs as expected even in the most hostile and unpredictable environments.
ISCO's new Proteus® product, based on the latest PurePass® digital signal processing technology, adaptively identifies and corrects the physical layer impairments (PLI) that decrease a cell site's coverage, capacity, data throughput and KPI performance. In sum, ISCO allows wireless carriers to get the most out of their existing base stations and spectrum (possibly eliminating the need to build additional ones in certain situations), reduce operating expense and deliver a consistently high quality of service.
ISCO is headquartered in Schaumburg, IL, but our products are used by wireless market leaders worldwide. Since 1989 we have brought to the wireless market a suite of highly differentiated technologies and solutions for mobile operators, network infrastructure providers and other resellers of wireless products and software solutions. We have over 10,000 sector-carriers in operation with engagements on nearly every continent.
Conditioning the RF physical layer is a foundation of ISCO spectrum conditioning solutions, and this mission is carried out through a staff of talented engineers dedicated to finding new ways to improve how wireless spectrum is utilized. ISCO holds over 42 U.S. and foreign patents.
Our wireless systems expertise and industry experience has resulted in solutions combining state-of-the art filtering with software-based adaptive technologies. This ensures wireless operators have the flexibility to change their networks while maintaining highly effective spectrum conditioning solutions.
ISCO solutions include RF Digital Signal Processing, adaptive interference mitigation targeting 3G and LTE interference, software tunable band-pass and band-reject filters, and spectral analysis software tools to improve the performance and manageability of wireless networks.
ISCO is led by executives with vast experience in all areas of wireless and telecommunications, so they understand the evolution of the industry and the importance of updating products and services to meet changing needs.
Supplier Directory Categories
ISCO International, Inc. is listed in these categories: