About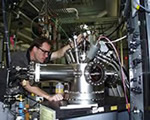 We're specialists. Need communication in an armored vehicle that won't fail? We're your guys. Need to control the burners at power generation facilities? We've got that nailed. Need to sequence a gene? Come talk to us. At iMagic, we specialize in the invention, design and manufacture of technology for measurement and control systems. Our applications, hardware, and software expertise are utilized to create controllers, instrumentation, communications systems and products.

We're not for everyone or every project. Need the next smart phone? We're probably not your guys. Need to measure a temperature, a pressure, a flow speed? Right in our wheelhouse. Want to control a burner, protect a turbine, or precisely move a silicon wafer? You've come to the right place. We're here when it just has to work.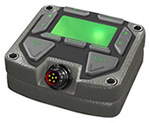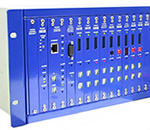 At iMagic, our focus is the development of mission critical technology, and it's serious business. Our work protects our customers fortunes, facilities, and in some cases, lives. These types of systems are employed in power plants, offshore platforms, chemical factories and in a host of industrial combustion systems. The only thing we don't take seriously is ourselves.
Our design and engineering processes, configuration management systems and quality systems are designed with this in mind and have been audited and certified by TUV Rhineland. This certification means our design processes meet a number of international safety standards including IEC 61508, up to safety integrity level 3. That's as serious as it sounds.
iMagic has deployed hundreds of successful designs. There is hardly a corner of the world that does not have one of our designs helping to light the lights, make steel, build cars or produce food. We provide our customers with the intellectual resources necessary to compete for market leadership. Our success and growth is realized through the success of our customers and is essential to allow us to continue to ply our beloved engineering trade.
Supplier Directory Categories
Imagic, Inc. is listed in these categories: