About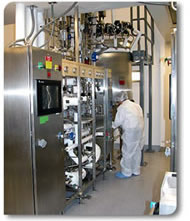 Industrial Instrumentation Services, Inc. provides complete service, from product sales, commissioning, installation, qualification and documentation, to calibration, preventative maintenance and repair.
Located in central New Jersey, Industrial Instrumentation Services is the Northeast's leader in process instrumentation and control sales and services.


Unmatched quality and expertise in a full range of



instrumentation services


Our Services
Calibration Services
Calibration of process equipment and instrumentation, including, process controllers, process recorders, temperature/humidity sensors and loops, coaters, dryers, timers, monitoring systems, loops, pressure and differential pressure instrumentation, chambers, ovens, freezers, refrigerators, stability rooms, etc.
Instrumentation & Control System Services
Design, installation, start-up, commissioning, training, maintenance and repair of pH, water, ozone and other types of control systems.
Product Sales
Sales, parts and repair of process controllers, process recorders, sensors and probes, buffer and more!
Validation Services
Small-scale validation of warehouses, chambers, ovens, refrigerators, freezers and water skids.
Documentation Services
Technical writing for process equipment, calibration, calibration programs, monitoring systems and more!
Supplier Directory Categories
Industrial Instrumentation Services, Inc. is listed in these categories: