About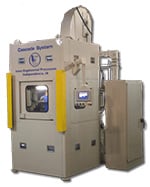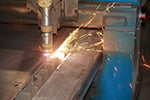 Iowa Engineered Processes Co., is pleased to introduce you to our company. We are a privately owned business, becoming incorporated in 1981. For the past 30 years, IEP has been building and refining the Cascade Deburring and Cleaning System. The Cascade System is a patented process for the cleaning, polishing and deburring of metal castings.
We are established in 10 countries on 3 continents. This unique process has set the standard for manufacturers around the world. We are recognized as a World Class Company and we welcome the opportunity to partner with you and your customers.
We also engage in custom manufacturing and fabrication. IEP can clean and deburr tough parts on a job-shop basis. We can apply our resources to fabricate, weld, paint and assemble metal components for your business and customers. We run a three-shift operation employing 100 technicians in a 47,275 sq ft of production space. We have the resources to address your needs and solve your problems.
Iowa Engineered Processes supplies a broad cross section of industries with both prototype and production parts. The automotive, heavy equipment, housing, hydraulics, construction and agricultural industries are examples of industries we serve. We meet the needs of our clients. Our commitment to quality, scheduling and pricing makes us your number one resource for all your outsourcing needs.
Supplier Directory Categories
Iowa Engineered Processes Corporation is listed in these categories: