About
JLC International, Inc. is a dynamic master distributor and representative for a number of exclusive European instrument manufacturers providing instrumentation for control and measurement in all types of industries.

JLC International, Inc. supplies many different industrial flow meters, but also instrumentation to measure humidity, dewpoint, air velocity and carbon dioxide. All instrumentation is carrying the CE marking, mandatory for all European manufacturers and a guarantee for quality.

Clamp-on ultrasonic flowmeters are imported from the English manufacturer Katronic Technologies Ltd, which has an excellent reputation for quality and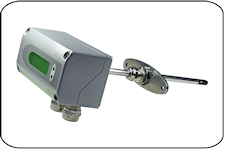 reliability. The most famous Shaw Moisture Meters from Bradford UK, supply their very well-known dew point meters and sensors. The Shaw dewpoint sensor was developed mid-20th century by Mr. Leonard Shaw and hasn't found its match yet. The Dew point monitor, meters and transmitters are all relying on the same dew point sensor concept.

Our industrial flow meters, like axial and radial turbine flowmeters, are all carrying the logos of several well-known European manufacturers. In addition, we also supply positive displacement flow meters for high viscosity and extreme low flows. The different types of industrial flow meters are used in many applications and in many different industries, like chemical, petro-chemical, energy, research, space and aircraft,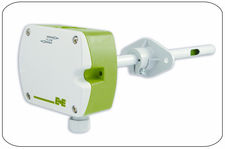 pharmaceutical, water and sewage treatment, beverage and liquor dispensing, etc.

The material used depends on the chemical compatibly, but stainless steel, aluminum, PEEK, PVDF, PP and Teflon are considered standard, although the use of borosilicate glass, Titanium and Hastelloy are no exception.

Exceptional flowmeters are the inline ultrasonic flow meters Atrato series 700, allowing for extreme low flow measurement at constant high accuracy over the whole range. These low flow meters are equipped with a selectable analogue output, two pulse and a hard-wired relay output and optional a display. It is the most versatile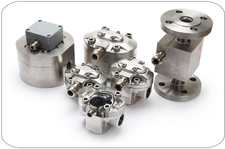 extreme low flow meter on the market today.

Relative humidity, air velocity and carbon dioxide transmitters are designed and manufactured with German engineering in full force. Reliable, accurate and long-lasting are the characteristics of the products of E+E Elektronik. The uniform concept is recognizable in each and every product. The high standard of measurement of physical quantities into perfection.

Measuring relative humidity is in a realm of its own. With a very tiny sensor, a polymer on a glass substrate, the difference in capacitance caused by the change in humidity is determined in order to output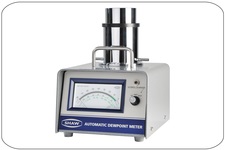 accurately the relative humidity. E+E Elektronik is one of the leading manufacturers of humidity sensors in the world.
Supplier Directory Categories
JLC International is listed in these categories: