About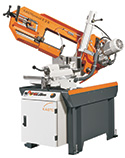 Saws. Storage. And More.

For over 40 years KASTO, Inc. has been the United States subsidiary to a German based, multi-generationally owned/operated company for over 170 years, the KASTO name is the internationally-known market leader for metal cutting saws and automated storage and retrieval systems. The expertise in manufacturing and sales of Band Saws, Circular Saws, Plate and Block Saws, and Hacksaws makes KASTO the ideal partner for all metal cutting applications.

We at KASTO, Inc. maintain one of the largest spare parts inventory in the industry with over 10,000 items on hand to meet our clients demands. In addition to our saws, our Automated Storage and Retrieval Systems for linear products, sheet metal and plates, together with combined systems for storing and sawing products, are an important part of our worldwide leadership role.

At KASTO, Inc., we take pride in our customer's satisfaction and ultimately repeat business, a success which comes from meticulously choosing our team members and thoroughly training them to hone their expertise in their respective areas. Whether you are meeting one of our sales managers in the field or calling our parts/service department, you are ensured to receive a courteous, professional and most importantly, effective experience. We operate on a principal that your success is our success.

We welcome an opportunity to speak with you and show you first hand why KASTO products would be a wise investment for your company's future success.
Supplier Directory Categories
KASTO, Inc. is listed in these categories: