About
Koch companies have a presence in about 60 countries and employ more than 100,000 people worldwide, with about 60,000 of those in the United States. They have invested more than $70 billion in acquisitions and other capital expenditures since 2003 to make life better around the world by efficiently converting resources into products and services that people depend on every day.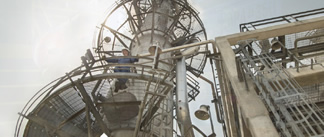 Koch companies are involved in refining, chemicals, biofuels and ingredients; forest and consumer products; fertilizers; polymers and fibers; process and pollution control equipment and technologies; electronic components; commodity trading; minerals; energy; ranching; glass; and investments.
As a privately held company, Koch Industries, Inc. does not release its financial statements or other financial data to the public. However, certain subsidiaries of Koch Industries provide information to the two leading credit rating agencies in the United States, Moody's Investor Service and Standard and Poor's. Koch Resources, LLC maintains long-term credit ratings of AA- from S&P and Aa3 from Moody's. Koch companies such as Flint Hills Resources, LLC (S&P: AA- and Moody's: A1); Georgia-Pacific, LLC (S&P: A+ and Moody's: Baa1); INVISTA B.V. (S&P: BB+ and Moody's: Baa3) and Molex Incorporated (S&P: BBB and Moody's: Baa3) have their own credit rating apart from Koch Resources, LLC. Maintaining strong financial health has always been a priority of Koch companies, which cultivate a disciplined style of managing their businesses and investments.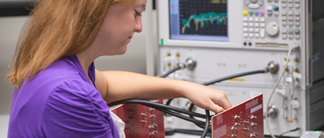 Since 1960, the value of the Standard & Poor's 500 grew nearly 160-fold (assuming the reinvestment of dividends). During that same period, the value of Koch Industries grew more than 4,600-fold (using the same assumptions). The growth of Koch companies has been achieved both through acquisitions and through expansion and broadening of existing businesses. Contributing to the company's continued growth is the shareholders' long-time policy of reinvesting 90 percent of earnings.
We have long been committed to creating real, sustainable value for all of society. For decades, Koch companies have supported education and social progress. These philanthropic efforts include support for educational institutions, foundations and programs that study and promote market-based solutions to societal problems. Koch also works to protect, conserve and enhance natural resources. Koch companies around the world have earned more than 1,000 awards for safety, environmental excellence, community stewardship, innovation and customer service since January 2009.
Supplier Directory Categories
Koch Industries, Inc. is listed in these categories: