About
LSI Controls is your source for microprocessor-based embedded control products and accessories configured for the OEM. This is also the source for new and replacement Frick refrigeration controls and accessories.

Be sure to check out their ACUWATT® products that emphasize efficient use of power through innovative microprocessor driven technology.

On LSI Controls' site, you will find a selection of standard products that can be configured through software to do whatever jobs you can imagine. These products are the result of over 25 years of product development for real world applications. Please don't hesitate to call or email. LSI Controls will answer your questions immediately.
Don't worry if you can't find exactly what you want. LSI Controls can configure any product to meet your exact needs through their software and hardware design services. LSI Controls offers low-cost, quick-turn solutions to qualified customers. All products are 100% assembled and supported in the U.S.A. When you contact LSI Controls you will get to talk to informed people. They have no voice mail and they actually respond to email.
A quick look at things that LSI Controls Inc. can help you with:
Microprocessor Control Assemblies with Specialized Features
Bi-directional and Proportional Control of DC Motors
Acuwatt Range of Proportional Control for AC Motors, Fans, Heaters
Air Flow Control
Precision Temperature Control
Proportional Hydraulic Flow Control
RF Telemetry

Refrigeration/HVAC applications
Humidity Control
Custom User Interfaces
Applications for Construction Equipment
Overload Protection for Cranes and Hydraulic Lifting Equipment
Animation
Custom Sensing Devices to Meet Special Requirement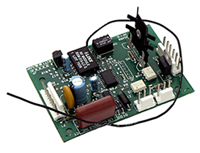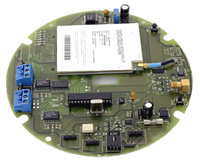 s
Reflective Optical Sensors
Magnetic Position and Proximity Sensors
Transmissive Optical Sensors
Temperature Probes
Humidity Sensors
Non-contact Position Sensing
Please take a look at LSI Controls' products and don't hesitate to contact them to talk about your specific needs.
Supplier Directory Categories
LSI Controls Inc. is listed in these categories: