About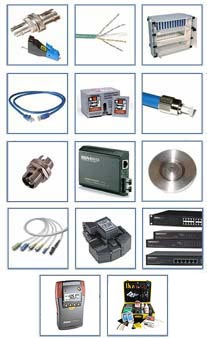 Distributor and Manufacturer of Fiber Optic Components & Assemblies
L-Tron provides made-to-specification products and custom fiber assemblies for customers around the world. They also offer name brand manufacturers of testing equipment, tools & tool kits, cleaning supplies, and active network equipment.
Since 1972, L-Tron has focused on the future of fiber optic solutions, and on designing better products for their ever-growing customer base. Contact L-Tron for all your Fiber Optic Component and Assembly needs!
With more than 30 years experience in government sales and contracting, L-Tron continues to focus on federal government customers and contractors. Customers turn to L-Tron for its knowledge of the fiber optic industry and its amazing network of relationships in the fiber optic field, assisting customers on specialty products.
L-Tron's new website is a continued investment in their customers, offering another way to interact, receive information, and purchase from them. They offer many products not shown on their website. If you are looking for a fiber product or solution not shown, call or email L-Tron for assistance and pricing!
Supplier Directory Categories
L-Tron is listed in these categories: