About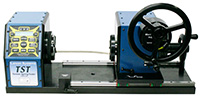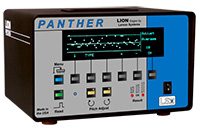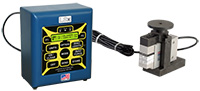 Larson Systems Inc. has been in business since 1979 and has continued to be an industry leader with our uncompromising top-quality products. With two patents (U.S. Patent Numbers 6,094,980 & 6,289,744) on the Torsion Spring Tester (TST) line and many other ground-breaking designs on other products, LSI has clearly established the standard for others to follow!

We are the industry leader in compression, extension and torsion spring testing. But our products can do much more than that. With the proper adapters, our products can be used for a wide variety of applications. From testing the tensile strength of various wires to the compression rating on a tennis ball. And with precision accuracy, our products can even test the amount of force your dog needs to chew its food!

LSI is an engineering-driven company. The president of LSI, David Larson, takes on a very active role in the design process of all our products. We have over 50 testing products covering a wide range of performance and price points. If you have an especially unique testing problem, whether it's custom tooling for awkward parts or a full-fledged automated testing solution, please feel free to contact us.

Machining has been at the heart of Larson Systems' operations since we built our first spring tester in a garage in North Minneapolis in 1979. In the succeeding years, we've made several investments in equipment to speed up our manufacturing operations and improve our quality. Taking a complicated design and reducing it to a simple manufacturing process is our specialty. If you require extreme precision, close tolerances and intricate, multiple-side machining, call on Larson Systems.
Supplier Directory Categories
Larson Systems, Inc. is listed in these categories: