About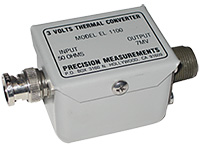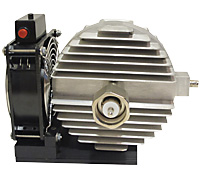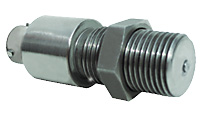 Measure Tech, formerly called Precision Measurements, has been a supplier of high quality silicon dioxide cable assemblies, transducers, aircraft temperature sensors, high vacuum microwave feedthroughs, current shunts, voltage converters and other precision instruments for commercial and military aircraft, ground, and marine applications for the past thirty years.
It has been our continued effort to specialize in helping our customers while keeping in mind the developments of the most challenging state of the art technologies. Recently receiving our Part Manufacturer Approval (PMA) from the Federal Aviation Administration (FAA) to manufacture products for commercial aircrafts, Measure Tech will be expanding its services while maintaining a dedication to the individual customer. Measure Tech's has recently recertified its quality control system to ISO 9001 and AS9100 revision C.
Measure Tech's has provided the military with over one million items with a zero percent rejection rate. Throughout the thirty years of our history, Measure Tech has supplied our customers with a variety of transducers, sensors, microwave feedthroughs, and silicon dioxide cable assemblies for aircrafts, tanks, navy ships, and radar systems. Measure Tech products are used in F-16 aircrafts, JASSM missiles (manufactured by Lockheed Martin), M1 tanks, and navy A/N-SPS-40E radars.
We take great pride in being the only manufacturer of Single Junction Vacuum Thermocouples in the world. Our single junction vacuum thermocouples set the standard in the advancement of high frequency current and voltage measurements in the metrology field.
Measure Tech gladly repairs and calibrates our thermal converters as well as all thermal converters from other manufacturer's. In addition, Measure Tech is one of the few companies that can calibrate AC current shunts up to 100 amps and for frequencies up to 100 kHz. Measure Tech has direct traceability to the National Institute of Standards and Technology (NIST). Our calibration equipment provides a wide range of capabilities.
Supplier Directory Categories
Measuretech Inc. is listed in these categories: