About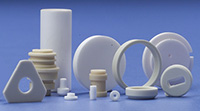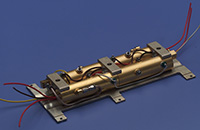 MPD Components, Inc. is a vertically integrated manufacturer: Starting from raw materials such as sheets and bars of metal and bags of minerals, we make our own ceramic powder and metal parts. We metallize our own ceramics. We design and braze together ceramics/metal seal assemblies that have electronic and structural functions for use in severe environments.

We have a machine shop and tool and die shop, complete with EDM capability. We change strip and bar stock into high precision parts for our various product lines. We take those metal and ceramic parts and make various Vacuum Electron Devices (VEDs) such as planar triodes, magnetrons and spark gaps. We make Microwave Circuit Modules using planar triode VED's and Solid State active devices.

The MPD facilities in Owensboro, Kentucky, have more than 437,000 square feet of lab, factory, office and storage space. MPD Components, Inc. is a subsidiary of MPD, Inc. MPD, Inc. is an employee owned (ESOP) company. MPD's Other subsidiaries are CMI, Inc., Lion Laboratories Limited, MPD (Singapore) PTE LTD, and MPH Industries, Inc. which design and manufacture breath alcohol measurement equipment and police and speed radar equipment.

MPD Components, Inc. traces its roots back over 100 years to the very beginning of electric power and the electronic age. MPD products can be found in most aircraft, on-board spacecraft, on ships at sea, installed in the latest medical diagnostic equipment, and in industrial service around the world. MPD maintains a high level vertical integration in manufacturing in order to guarantee the best possible quality to our customers.
Supplier Directory Categories
MPD Components, Inc. is listed in these categories: