About
Based in Gardena, California, MPS Industries is a leading manufacturer and distributor of electronic components, specializing in magnetic components and power supplies. They offer their clients a broad product line, custom design capabilities, quality products and services, local U.S. based design and manufacturing support, and overseas production and shipping.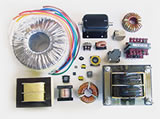 Broad Product Line
MPS Industries offers a broad product line, which covers a wide array of industry applications, including medical, military, telecom, industrial, and consumer electronics. Their line of magnetic components includes transformers, inductors, current sensors, common mode chokes, and filters. Their magnetic component offerings range in size from large EI lamination or toroidal transformers to tiny surface mount inductors. They also distribute wall mount, open frame, desktop, and industrial power supplies, including medical grade versions.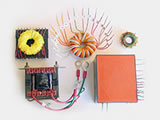 Custom Design
MPS Industries understands the vast range of electrical and mechanical requirements their clients have for their projects. That is why they offer custom design on all of their magnetic component product offerings to meet your individual project needs. MPS engineers have extensive experience designing magnetic components for many different applications. From slight variations on standard products to complete custom design from the ground up, their design engineers have the experience to meet your project requirements.
Click Here for more information.

Quality First
At MPS Industries, quality is always the top priority. They continually strive for 100% customer satisfaction through continuous improvement of their policies and procedures. To help achieve this goal, all MPS facilities, including their U.S. based design and manufacturing and their China manufacturing sites, are ISO 9001:2008 certified.
MPS is committed to provide quality products on time that meet or exceed customer expectations and comply with all requirements. They ensure success through the adherence to an effective quality management system based on continual improvement and customer satisfaction.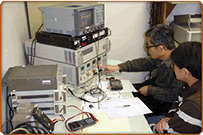 Local Support
MPS Industries' headquarters in Gardena, California houses their engineering group for fast, local support to their U.S. based clients. Their engineering group is available for design and quality assurance support. Also located in their headquarters is a group of highly skilled technicians and operators specifically trained to provide quick turn-around prototyping and small quantity production runs. They understand the importance of providing readily available local support and quick samples/prototypes for design engineers located here in the USA. Whether you require short lead times or "Made in the USA" products, MPS Industries is ready to serve you.
Overseas Production
Because it is not enough to just provide a quality product and great customer service, MPS Industries also utilizes overseas manufacturing in Asia to offer highly competitive prices. Given the trend toward outsourcing of manufacturing, their Asia manufacturing also allows MPS Industries to offer flexible shipping to accommodate their clients who use contract manufacturers in either Asia or the U.S.
Supplier Directory Categories
MPS Industries is listed in these categories: