About
MWI is a world-class supplier of springs, fasteners and metal stampings from spring tempered materials.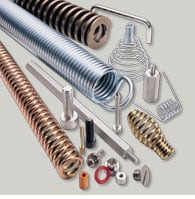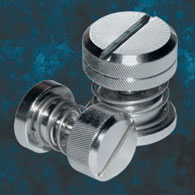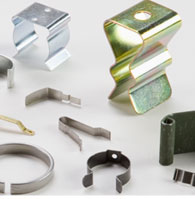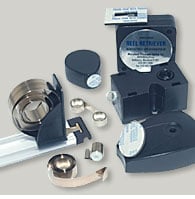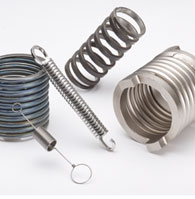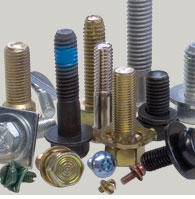 MW Industries (MWI) is the second largest manufacturer of springs and specialty fasteners in North America, with production facilities across the United States. MWI serves over 23,000 customers in 35 countries with the following products:
Compression Springs - In wire diameters of .13mm-16mm (.01"-.63")
Hot Wound Springs - In wire diameters of 11-50mm (.43"-2"
Torsion Springs - In wire diameters of .25-16mm (.01"- .63")
Double Torsion Springs - In wire diameters of .25-6.05mm (.01"-.24")
Coiled and Stamped Rings
Fourslides - In wire diameters of .254-3.2mm (.01"-.13") and strip thicknesses of .13-1.3mm (.01"-.05") and widths up to 28.5mm (1.12")
Wire Forms
Stampings
Washers - Including flat, curved and Belleville washers
SEMS Fasteners - In 2- and 3-piece designs
All of these are available in quantities from prototype to full production volumes. MWI's expertise extends to manufacturing in a full range of metals, including "exotics" such as Inconel, Elgiloy, MP35N, Titanium, Hastelloy, and all grades of Stainless Steel.
MWI has expertise in several key areas:
Customer service capabilities that include expert technical support, highly-trained field and inside sales engineers, quick response product delivery and e-commerce convenience.
Production technologies applied to spring coiling, fastener manufacturing; flat stamping and heat-treating in a wide range of material types and sizes.
Engineering excellence in metallurgy, CAD design, CAE analysis, fatigue testing and performance analysis.
Dedication to quality, as evidenced by our ISO, TS and AS-9100 certifications, as well as compliance with our customers' and end-use industry performance standardsMWI's customer support capabilities include in-house metallurgy, CAD, FEA, and a field sales/engineering organization. Their plants are also certified to either ISO 9000, QS-9000, or TS 16949 standards.
Supplier Directory Categories
MW Industries is listed in these categories: