About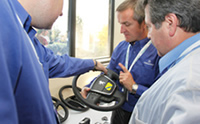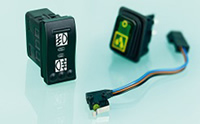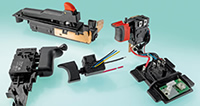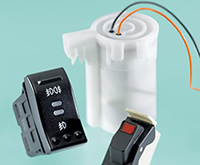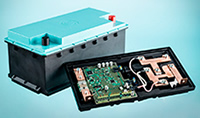 Marquardt Switches, Inc. is a global leader in the field of electronic switches, controls and switching systems for automobiles, power tools, household appliances and industrial applications. We create and produce quality products and processes that are approved by some of the most renowned companies in their industry. Their products are associated with quality and excellence, and that is why Marquardt is a manufacturer they depend on.
Marquardt produces the highest quality switch applications in the world, and we do so by innovating at every step of the production process. Not only do we produce the end-product of our manufacturing process, but we design and build the extremely-sophisticated assembly equipment that produces our switches. But we don't stop there. With an in-house molding department, tool room, maintenance shop and test labs, Marquardt ensures that the product we provide to our customers is the best in the world. Marquardt harnesses a myriad of in-house technology, resources and talent into many cooperative processes that combine into one efficient production floor.
Automotive Switches and Systems
As their switches, controls and switching systems supplier, we have been given the opportunity of being a part of vehicle design processes with some of the most successful companies in the automotive industry. Thanks to our highly developed competence, we can quickly implement the latest innovations in perfect quality.
Off-Road Switches
Off-road vehicles must prove their ability to perform under extreme weather and terrain conditions. Therefore, maximum reliability and safety is mandatory. Our off-road switches and solutions assure these requirements are met. We attribute our success in the off-road industry to our years of experience in the automotive industry.
Truck Switches
Marquardt provides both standard and custom solutions for various applications to meet any customer-specific need. Marquardt invests heavily in research and development to ensure we always supply the latest, cutting-edge technology.
Power Tool Switches
We provide solutions for the leading manufacturers of AC & DC power tools. Marquardt appeals to leading manufacturers because we are recognized for delivering safety, reliability, and performance. Our success is the result of years of research and development in the areas of motor control and battery management.
Industry / Home Switches and Sensors
Quality and precision is a must for measuring pressure, distance, flow, and trubidity, which is why our customers trust Marquardt for: Rocker Switches; Pushbutton Switches; Toggle Switches; Slide Switches; Rotary Switches; Foot Switches; Tact and Key Switches; Snap-action Switches; Micro-signal Switches
Supplier Directory Categories
Marquardt Switches, Inc. is listed in these categories: