About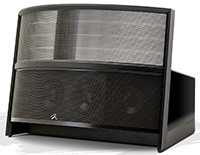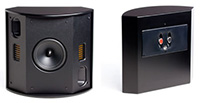 Since 1983 MartinLogan has hand-crafted high performance electrostatic speakers. Their award-winning designs, advanced technologies, and outstanding customer service have long made MartinLogan's amazingly detailed speakers a must have for home theater and music lovers around the world. Located in Lawrence, Kansas, MartinLogan's dedicated in-house design and engineering team carefully creates each speaker to provide unparalleled sound reproduction along with industry leading aesthetics.

What is a MartinLogan electrostatic (ESL) speaker?

It is a special breed of speaker offering extraordinary, compellingly realistic audio reproduction. The magical sound of MartinLogan electrostats results from a uniquely fast, super light-weight diaphragm capable of instantaneous movement that creates sound with unflinching accuracy.

Additionally, a single electrostatic driver is capable of reproducing the entire frequency range where human hearing is most sensitive to the delicacy and richness of sound. This unique technology assures that what you hear is faithful to the original recording by eliminating the need for complex crossovers and multiple driver arrays (which cause distortion).

How does a MartinLogan electrostatic (ESL) speaker work?

Electrostatic speakers have three basic parts: the stators on the front and back (the black screens), a super-thin visually transparent electrostatic diaphragm, and spacing spars that suspend the diaphragm in the middle. Your amplifier's signal is applied to the stators to create an electrostatic field that moves the diaphragm and excites the air, creating the legendary MartinLogan sound that has captivated listeners since 1983.
Supplier Directory Categories
MartinLogan, Ltd. is listed in these categories: